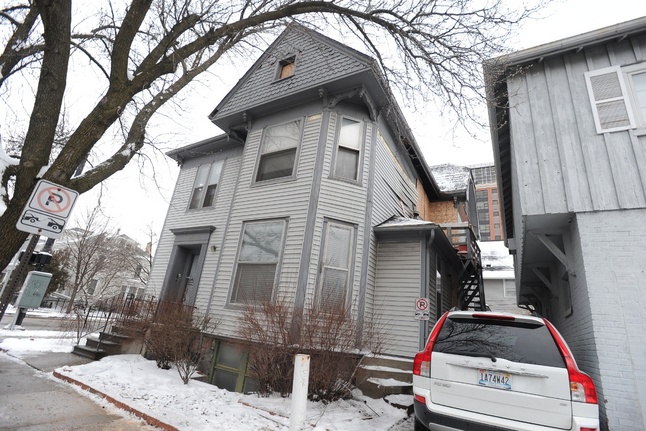 Courtney Sacco | AnnArbor.com
An attempt to thaw frozen pipes started the fire that spread through a downtown
Ann Arbor
apartment building Friday night, fire officials said.
The fire at 401 S. Division displaced residents and prompted the rescue of two dogs, but resulted in no injuries, said Battalion Chief Randy Menard of the Ann Arbor Fire Department on Saturday.
A subcontractor for property manager Old Town Realty was using a very small version of a "salamander heater" to thaw the pipes, Menard said.
"It ignited a material that started a fire and traveled between the floors and walls," he said.
That worker immediately called 911 to report the fire, Menard said, and firefighters reached the building - a converted house of just under 3,000 square feet - by 6 p.m.
Three hours later, they'd stopped the blaze before the structure was destroyed. Menard also said many contents were saved, since smoke damage did not extend throughout the five-unit property.
However, at least part of the attic area of the building was damaged enough that the interior was left exposed on the south side of the property.
No residents or firefighters were injured, Menard added.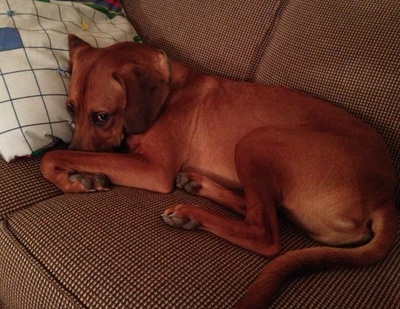 Ryan J. Stanton | AnnArbor.com
But the rescues of two pets remained at the forefront of the concern expressed by both residents and firefighters.
As firefighters arrived, "they were advised there were two pets inside," Menard said. "We sent in a crew to rescue them."
One of the dogs, Stan, is owned by apartment resident and AnnArbor.com reporter Ryan Stanton. He was on the scene quickly and took care of Stan.
The other, Moxie, belongs to University of Michigan graduate student Paige Safyer.
Moxie was rescued by firefighter Jason Gravelle, who also was in the news recently for his rescue of a cat during an Ypsilanti Township apartment fire.
Now Safyer - as she stays with friends and considers her next move until she can return to her apartment - is grateful that Moxie is safe. She plans to thank Gravelle for his effort to get her pet from the burning building.
She called him an "animal savior" and said she was so relieved that, after receiving a call about the fire, she found Moxie wrapped in a fire uniform in one of the rescue vehicles.
"I'm so grateful," she said.
Ann Williams of Old Town Realty said that she was headed back to the building by about noon Saturday. She was meeting clean up crews and an insurance claims adjuster, while also making plans to meet residents to find them temporary housing.
The American Red Cross also is assisting the eight residents with the temporary housing.
"We're glad to be safe, but worried about the difficulties involved with being displaced from a stable home for the upcoming semester," said Michael Kimiecik, a University of Michigan graduate student who lives in one of the upstairs units with two other graduate students.
The important thing, Williams said, is that "everyone is safe. People got out immediately."
The original need for the subcontractor on the site represents a common problem during the recent freeze, Williams said. Her company has responded to calls for at least eight other frozen pipes in recent days.
"We've never had this happen," she said of the fire.
City records indicate that the building's permit to be occupied as rental housing expired in June 2012. However, city officials also say that as long as a renewal appointment is made, an owner is not in violation. The building's stage in the renewal process was unclear on Saturday.
The owner of the property is Ouimet Group LLC, an entity registered to Mark Ouimet, former state representative in Michigan's 52nd district.
Ouimet said Saturday that his understanding is that requested work has been completed, and that Old Town was awaiting city re-inspection.
A damage estimate was not available on Saturday, Menard said. The property is valued at $614,000, based on the city assessment.
Residents are still assessing the damage to their contents, they said. Some were able to remove items late Friday.
Safyer said she's grateful to firefighters not just for their concern for her pet: Their actions to move contents out of the way of the blaze and cover them to stop the spread of the blaze also prevented more damage to her property.
"There could have been more damage," she said.
Moxie went to "doggie daycare" on Saturday while Safyer sorts out her next steps and plans to stay with friends in the short-term.
"It's pretty crazy," she said.
Ann Arbor fire crews were assisted on the scene by fire fighters from Ypsilanti, Ypsilanti Township and Pittsfield Township.
The fire is the second campus-area apartment blaze to displace residents this month. On Jan. 13, a building in the 1300 block of Packard caught fire. City records indicated safety violations on its most recent inspection.