Police and firefighters unions endorse Patricia Lesko in Ann Arbor mayoral race
Police and firefighters unions endorse Patricia Lesko in Ann Arbor mayoral race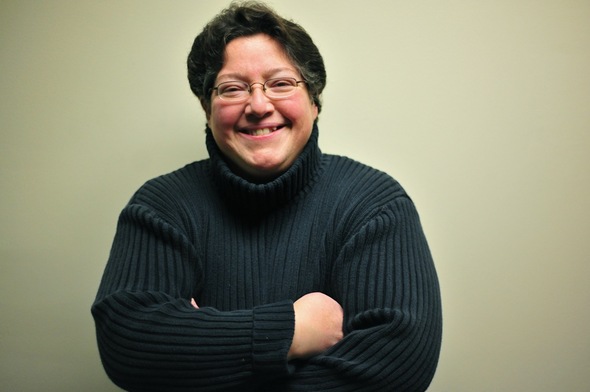 Ryan J. Stanton | AnnArbor.com
Ann Arbor mayoral candidate Patricia Lesko has announced support for her campaign from the city's police and firefighters unions — key endorsements that indicate the unions favor a change in the city's leadership.
This marks the first time in Mayor John Hieftje's decade-long reign that any challenger of his has been endorsed by either union.
The Ann Arbor Police Officers Association is throwing its support behind Lesko's candidacy, and so is the IAFF Local 693 firefighters union.
Two police union leaders — officers Sam James and Dawn King — as well as firefighters union president Matt Schroeder and members of his executive committee, joined Lesko at a campaign kick-off event earlier this week.
"Ms. Lesko's candidacy represents a much-needed and crucial change in leadership in our city government," Schroeder said. "We believe that with her in office, Ann Arbor citizens will have an elected leader who's committed to protecting their health, welfare and safety."
When she launched her campaign in February, Lesko said there would be no more union negotiations by "public humiliation" or "empty threats of layoffs" under her leadership. Lesko, who runs the blog A2Politico.com, has advocated for protecting public safety ever since deep cuts in police and fire were announced to balance the city's 2010-11 budget.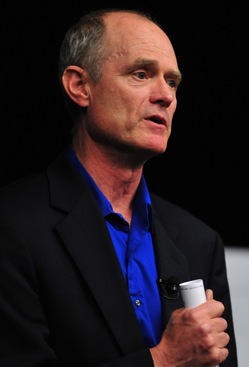 Ryan J. Stanton | AnnArbor.com
The firefighters particularly have been frustrated with city officials ever since their union agreed to concessions earlier this year — only to have city officials turn around and propose even more cuts in the department than before.
Hieftje issued a call in December to have union members step up and agree to a 3 percent wage cut to help avoid layoffs. The firefighters agreed to a 3 percent pay cut and a 1 percent increase in contributions toward pension costs. At the time, 14 firefighters' jobs were on the chopping block; now the number has grown to 20 in the proposed 2010-11 budget.
"These are the people we count on to save our lives and property," Lesko said. "We must negotiate all union contracts in the best interest of the taxpayer, but we must also partner with our unionized employees."
Hieftje has noted he and the City Council ultimately will have the final say on the budget, and what's being proposed by City Administrator Roger Fraser isn't necessarily going to be approved without changes by council.
Hieftje has said he would like to protect public safety from cuts, stating recently he believes Ann Arbor can't afford to lose a single police officer. But he also has said cuts to police and fire are hard to avoid when they make up half the city's budget, and the city faces unprecedented revenue challenges.
Hieftje touched a nerve with members of the police and firefighters unions recently by arguing they've been difficult to negotiate with because of Public Act 312, a state law that provides for a mandatory arbitration process that Hieftje claims unfairly gives an advantage to the unions in negotiations.
Lesko is running as a Democrat against Hieftje in the Aug. 3 primary. The winner faces independent challenger Steve Bean, chairman of the city's Environmental Commission, in the November general election.
Since she could be involved in contract negotiations with the unions, as well as vote on those contracts, Lesko said she is not taking money from either union.
Lesko has waged a campaign heavily critical of Hieftje, calling for a refocusing of city government on its core mission, including funding police and fire.
"The job of local government is to provide services," Lesko said. "The current administration is gambling with life and property. On any given day, there are only 6 to 10 sworn police officers patrolling the 27.7 miles of Ann Arbor. Our remaining five fire stations are staffed with enough firefighters to respond to exactly one major fire or accident in a city with a major research university, 112,000 residents, and 45,000 private residences. Losing more police and firefighters increases the probability of loss of life and property."
Lesko said any additional public safety cuts mean that Ann Arbor residents and business owners will face auto, homeowner and business insurance rate hikes.
"The current administration has repeatedly created phantom deficits by budgeting multimillion-dollar surpluses to certain departments, such as fleet, IT, solid waste, water and sewer," she said. "Then they've dealt with the so-called 'deficits' by cutting services, recreational programs, police and fire — as we see in the most recent budget. Since 2003, the current administration has decimated our police and fire departments to fuel a building spree and feed a bureaucracy that has been allowed to grow virtually unchecked."